The interactive floor tile screen is based on the LED floor tile screen and adds the induction interaction function.

The LED floor tile display is loaded with devices such as pressure sensors or capacitive sensors or infrared sensors.
When a person moves on the floor tile screen, the sensor can sense the position of the person and feedback the trigger information
to the main controller, and then the main controller logic After the judgment, the corresponding display effect is output.For example,
with the help of infrared sensing, you can track the movement of people, and follow the movements of the human body to present
real-time picture effects, which can achieve effects such as actors and viewers walking by, water ripples at the feet, and flowers opening.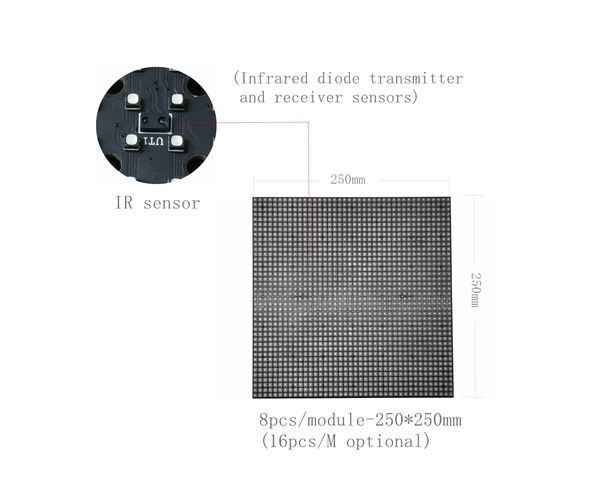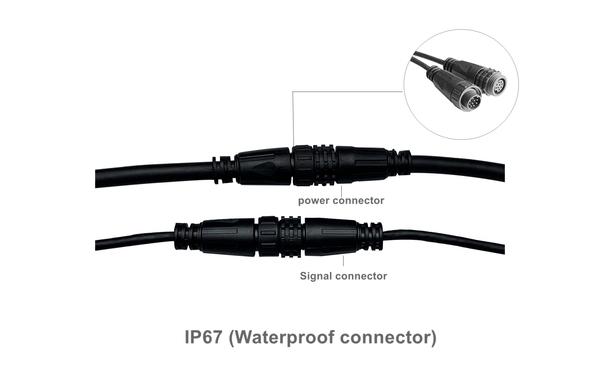 Cxcolor LED interactive floor tile screen has the following characteristics:
1. Good load bearing performance
2. High sensitivity
3. Flexible and convenient installation and removal
4. Safe circuit design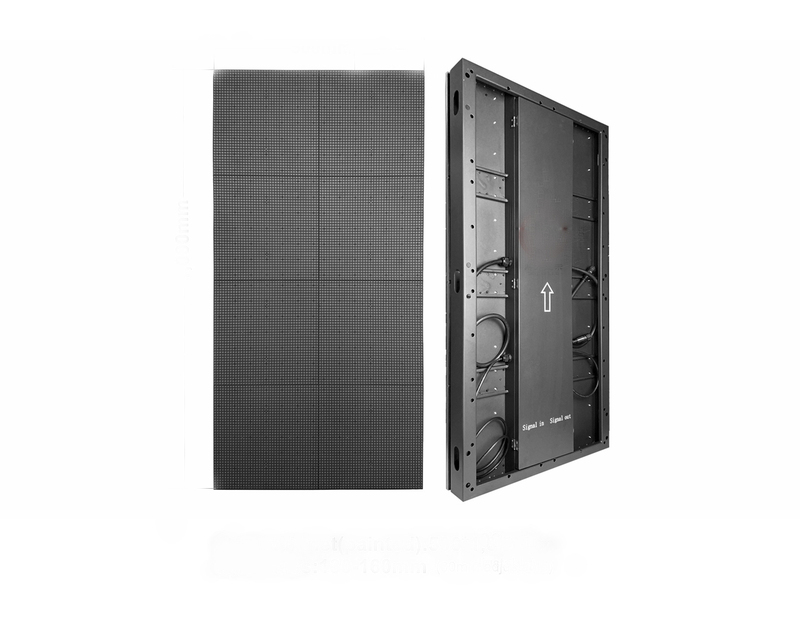 Technical parameters of interactive LED floor tile screen:
Model


p2.6

p2.97

p3.91

p4.81

p6.25

Pixel pitch(mm)

2.6mm


2.97mm

3.91mm

4.81mm

6.25mm

LED Type

SMD1515

SMD2020

SMD2020

SMD1921

SMD3535

Application Environment

indoor

indoor

indoor

outdoor

outdoor

Pixel densit

y

(pixel/㎡)

147928

113367

65410

43222

25600

LED panel size

250mm*250mm

250mm*250mm

250mm*250mm

250mm*250mm

250mm*250mm

LED panel densit

y

96*96

84*84

64*64

52*52

40*40

Scan

1/24

1/21

1/16

1/13

1/10

Refresh rate(HZ)

≥1920

≥1920

≥1920

≥1920

≥1920

Cabinet size

500mm*1000mm

500mm*1000mm

500mm*1000mm

500mm*1000mm

500mm*1000mm

Brightness

800cd-1000cd

800cd-1000cd

800cd-1000cd

3500cd-4500cd

3500cd-4500cd

Average power(w/㎡)

≤240

≤220

≤230

≤260

≤260

Maximum power

(w/㎡)

≤660

≤650

≤640

≤750

≤750

Maintenance method

Front

Front

Front

Front

Front

Input voltage

AC100V-240V

AC100V-240V

AC100V-240V

AC100V-240V

AC100V-240V

Service life

100,000 hours

100,000 hours

100,000 hours

100,000 hours

100,000 hours
Interactive LED floor tile screen application