R Series LED Display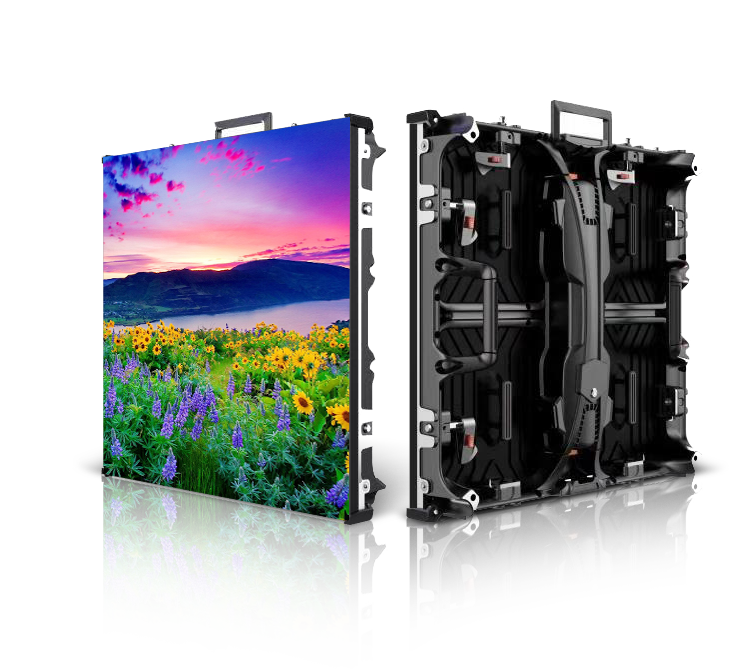 Paper-slim and lightweight design
CNC Aluminum diecasting cabinet,
7kg lightweight and 87mm ofthickness.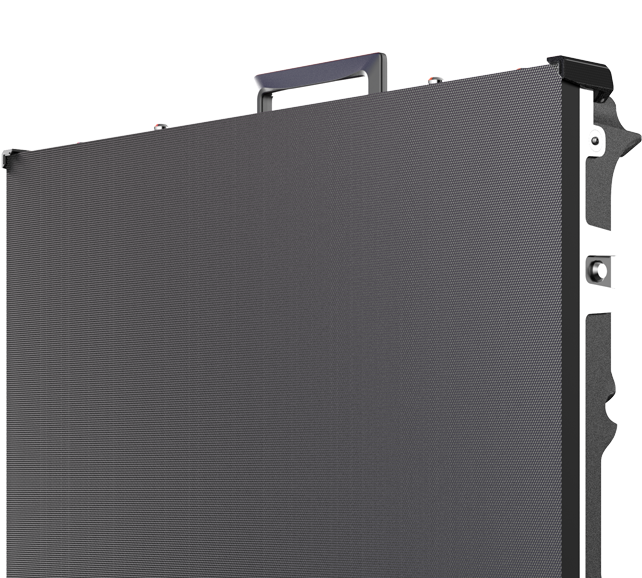 Neat cabling system
Cable free modules connect to power box by connection pins to enable neat cabling system,user friendly universal
module for quickly remove and replace.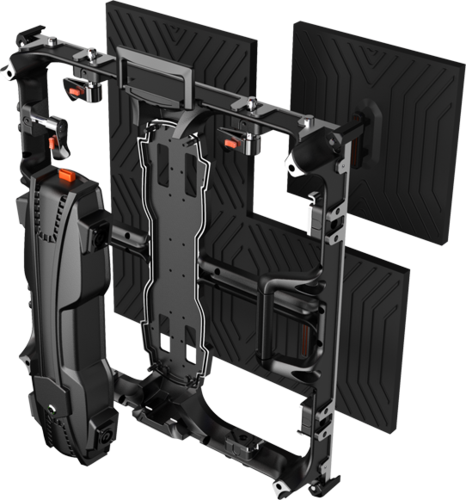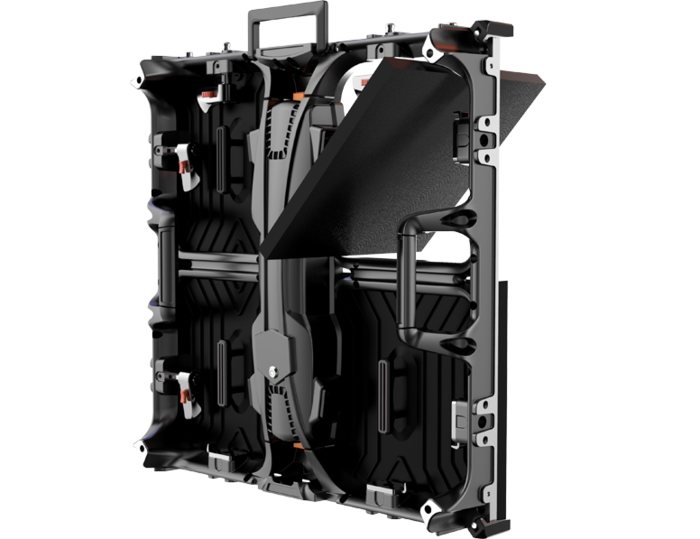 Front & Rear access maintenance
Magnets module can be easily removed by a suction cup tool;
Cabinet is front or rear accessible.

Multi-functional Application
Curved system, curvature 10 degrees concave or convex Multi-
functional design for staging, flooring and other permanent led
signage.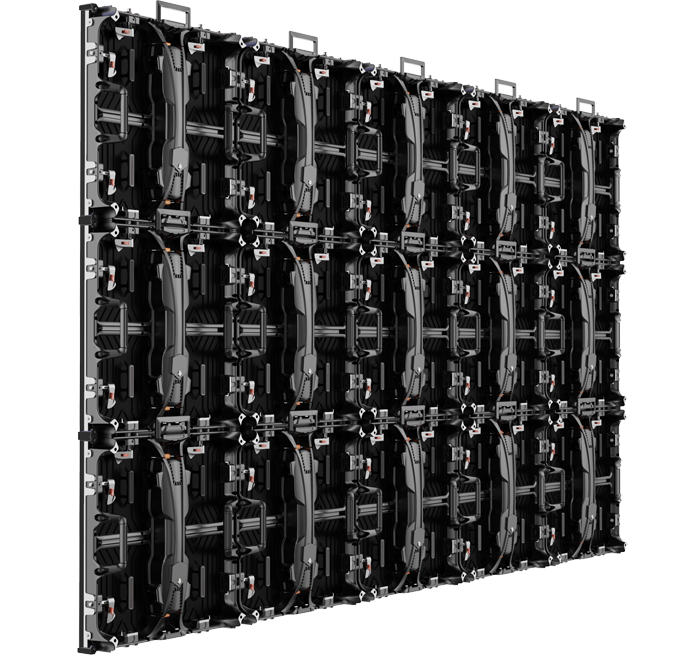 Hanging & Stacking &
Permanent installation Options
Indoor or Outdoor Rental (Hanging & Stacking) & Permanent
installation application; Waterproof rate Ip54, Brightness 5000cd/㎡.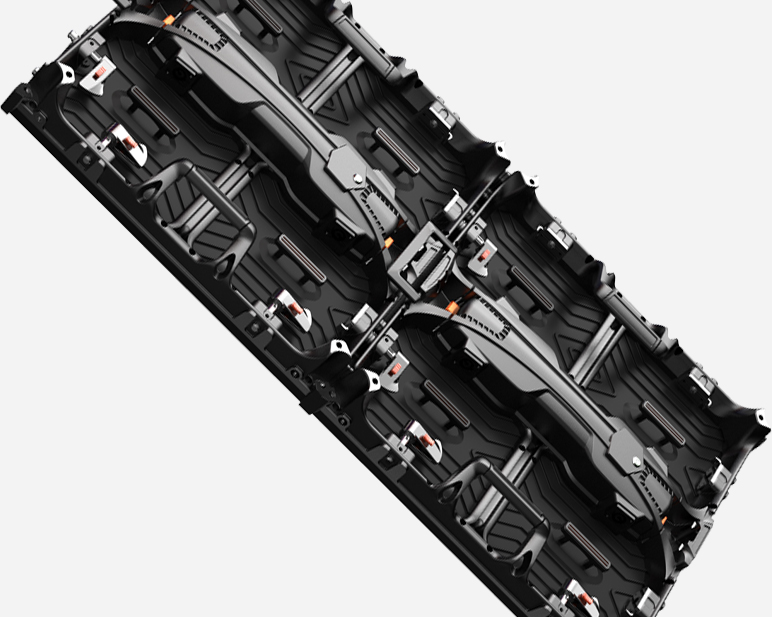 Technical parameters of rental led display
Model


P1.95

P2.5

P2.6

P2.97

P3.91

P4.81

Pixel pitch(mm)

1.95mm


2.55mm

2.6mm

2.97mm

3.91mm

4.81mm

LED Type

SMD1515

SMD1515

SMD1515

SMD2020

SMD2020

SMD2020

Application Environment

indoor

indoor

indoor

indoor

indoor /outdoor

indoor/

outdor

Pixel density(pixel/㎡)

262984

160000

147928

113367

65410

43222

LED panel size

250mm*250mm

250mm*250mm

250mm*250mm

250mm*250mm

250mm*250mm

250mm*250mm

Refresh rate(HZ)

≥3840

≥3840

≥3840

≥3840

≥

≥3840

≥3840

Cabinet size

500mm*500mm

500mm*1000mm

500mm*500mm

500mm*1000mm

500mm*500mm

500mm*1000mm

500mm*500mm

500mm*1000mm

500mm*500mm

500mm*1000mm

500mm*500mm

500mm*1000mm

Brightness

800cd-1200cd

800cd-1200cd

800cd-1200cd

800cd-1200cd

800cd-1200cd

3500cd-4500cd

800cd-1200cd

3500cd-4500cd

Average power(w/㎡)

≤210

≤210

≤210

≤210

≤210

≤230

Maximum power(w/㎡)

≤660

≤650

≤640

≤650

≤650

≤650

Maintenance method

Front or behind

Front or behind

Front or behind

Front or behind

behind

behind

Waterproof level

IP32

IP32

IP32

IP32


IP32/IP65

IP32/IP65

Input voltage

AC100V-240V

AC100V-240V

AC100V-240V

AC100V-240V

AC100V-240V

AC100V-240V

Service life

100,000 hours

100,000 hours

100,000 hours

100,000 hours

100,000 hours

AC100V-240V